Partnering with the fertilizer producer Yara International, ENERGYNEST is proud to be integrating a 4 MWh ThermalBatteryTM, directly connecting to the steam grid at their production facility at Porsgrunn in Norway.
This renewable storage system will provide increased flexibility to the plant by balancing local steam production and reducing the amount of dumped excess steam.
Industrial processes are usually not designed for volatility. In order to attain stability, heating of endothermal- or cooling of exothermal processes  must continue round the clock – adding major cost and resource burdens to power plants. But all too often batch processes or interruptions lead to imbalances between supply and demand requiring back-up boilers to start or steam to be dumped. Our steam to steam storage syste, fills exactly this gap by storing, time-shifting and balancing high- or medium pressure steam to make it available on demand: achieving true balance needed for greener industrial processes.
Application Benefits
Decarbonize heating immediately
Save money easily
Optimize automation
Increase security of supply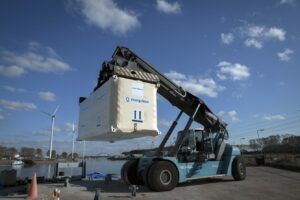 Case Studies
Extending production of solar energy beyond sunset at oil refinery of Eni S.p.A. in Gela. Italy.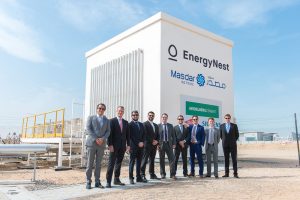 Case Studies
In 2015, EnergyNest installed and commissioned our ThermalBattery pilot with combined capacity of 1 MWhth at the Masdar Institute Solar Platform (MISP) in UAE.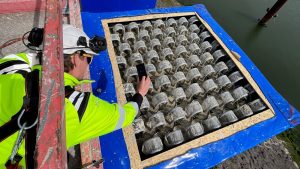 Case Studies
The production unit of Avery Dennison in Belgium is shifting their heat production from natural gas (NG) to Concentrated Solar Thermal (CST).